Do you want clean indoor environments and energy efficient ventilation and HVAC units? Rely on our company for HVAC unit, ventilation and air duct cleaning services! Buildup of dirt inside the ducts prevents proper air flow and could cause contamination it if mold is present, too. Our company has experts in such services and has the proper means for effective removal of debris, bacteria and fungi. We make sure the job is done right and efficiently. We suggest to clients what must be done. If air duct cleaning does not suffice, we recommend HVAC unit and ventilation cleaning as well. Our goal is to benefit the client by eliminating contaminants from his indoor environment. We also aim at ensuring energy efficiency, which is why we also offer air duct repair. Customers can also depend on us for duct sealing, dryer vent replacement and HVAC repairs.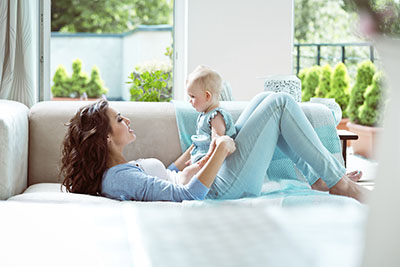 We are the Fountain Valley indoor air quality specialists. As trained and experienced technicians with the latest insight into air quality, we can let you know if your home has dangerous airborne toxins and pollutants. Issues like this can creep up on you without your knowledge, infesting your walls and air duct systems literally for years before your body reacts. Why risk it? Air quality testing can get you "in the know."
Testing is only step one for Fountain Valley indoor air quality. We'll take a close look at your air duct system and the flow of air throughout your residence. Using UV cleansers and the latest in air purifying techniques, we'll completely restore your duct system to "like new" specifications. In many cases, a deep cleaning can be performed on the same day you call and may be all that your home needs.
Here's a look at our roster of exclusive services:
air quality testing
indoor air quality home
indoor air quality businesses service
condenser unit cleaning
HVAC maintenance
HVAC unit cleaning
UV cleansers
air filter cleaning
air filter replacement
air sweep
HVAC unit cleaning
Trustworthy air duct repairs delivered 24/7
Depending on your home, you may need a combination of approaches. Fountain Valley indoor air quality is our passion, and we will never overcharge you or try to convince you to pay for something you don't need. But if we discover damage in your ducts that calls for air filter cleaning, an air sweep, or air duct replacement, you can rest assured your home is getting the finest air treatment.
If you have questions about our services, we have the answers you're looking for. Give us a call at the local number below. You can also find us through our post mailing address.